Hansel stuffed animals electric ride on unicorn

Motorized animals are coin operated or time setting amusement rides that work with rechargeable batteries, can go forward and turn left and right with music. They are the current trend for child amusement. These electric motorized animals are mobile and allow children to ride the animal of their preference in parks, shopping centers, game centers, playgrounds and zoos at a safe and regulated speed of preference. Both children and adults may ride these animals at the same time. The delight in kids is absolutely guaranteed!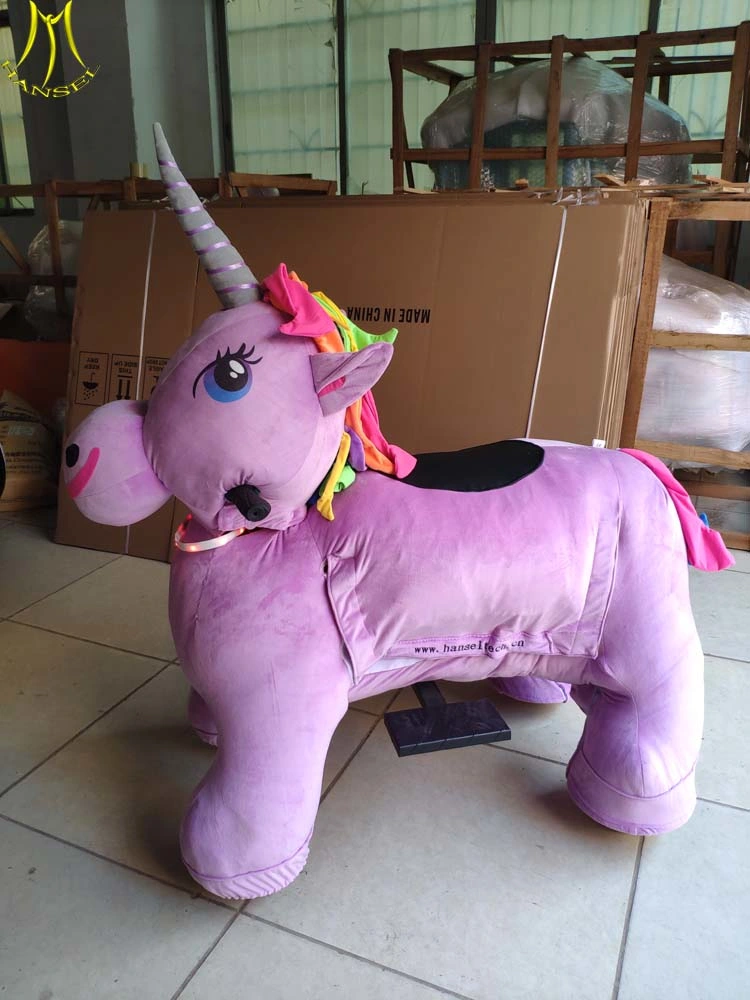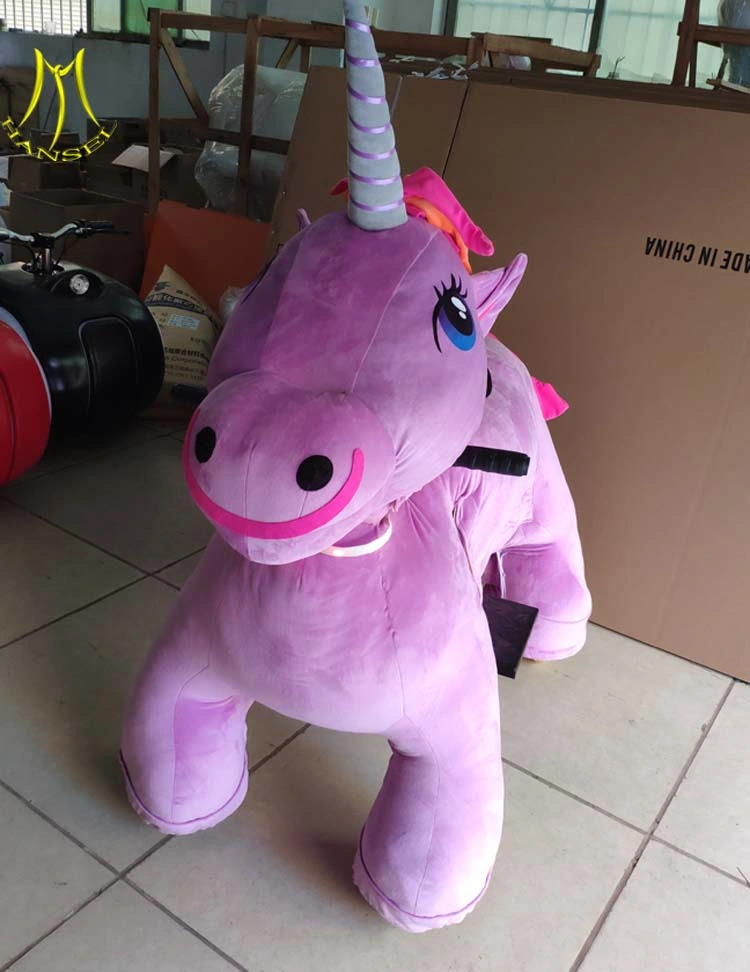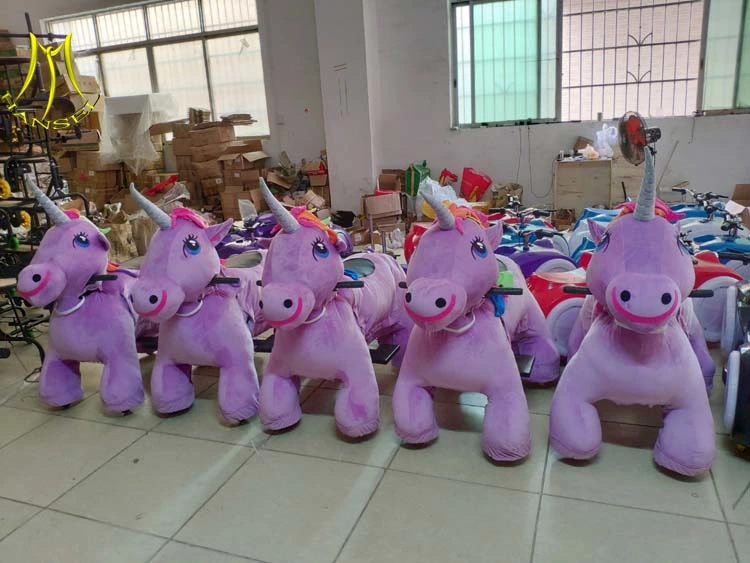 Please check the details below :-)
| | |
| --- | --- |
| Product name | plush motorized animal , animal rides, animal scooters, electric ride on animals |
| product size | 116*66*89cm |
| Bearing weight | 130-150KG |
| Time setting | 1-99 minutes |
| Coin setting | 1-9 coins |
| Motor power | 30W |
| Battery | 12V-20A |
| Charging time | 4-6 hours |
| Certification | CE, ASTM |


Hansel plush motorized Animals are sold to over 100 different countries such Australia, USA,Brazil, UK, Italy, Colombia, Romania, Malaysia, Indonesia, Vietnam, etc. They are most popular in Australia and USA in 2016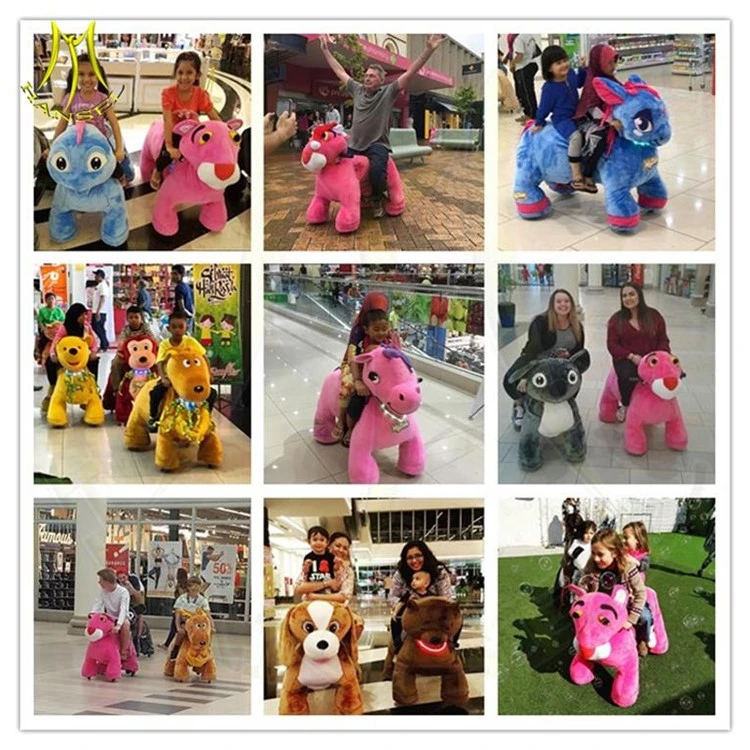 Workshop of plush motorzed animals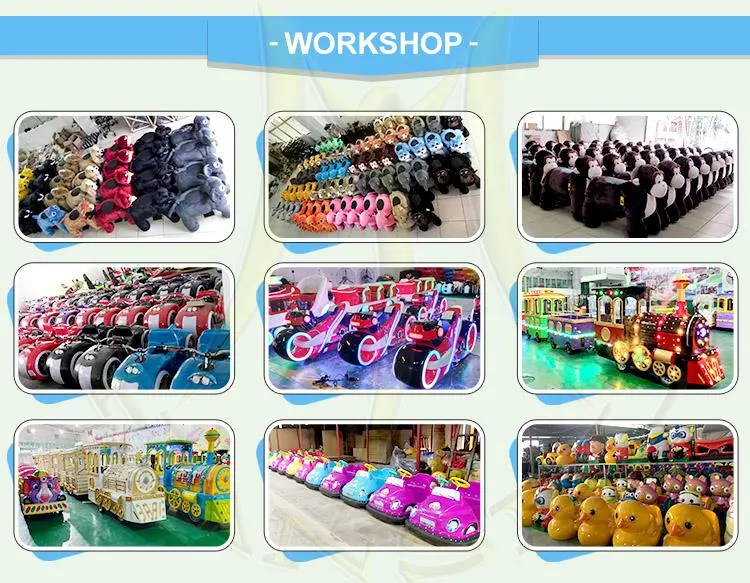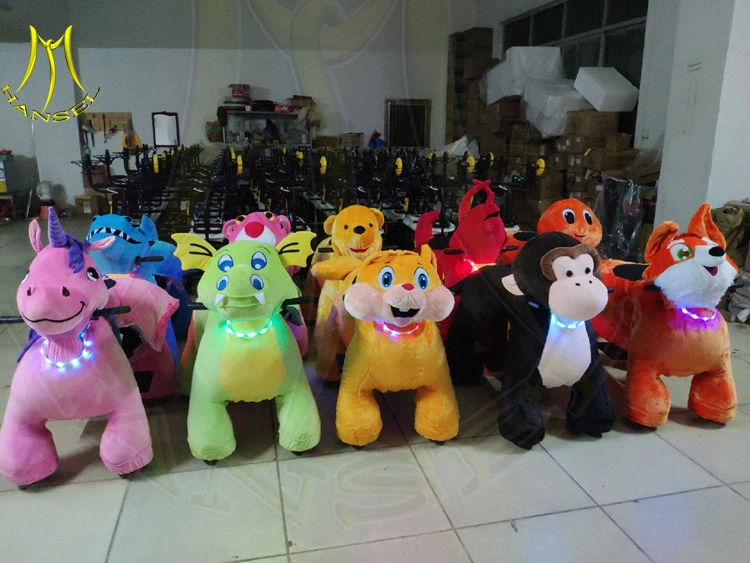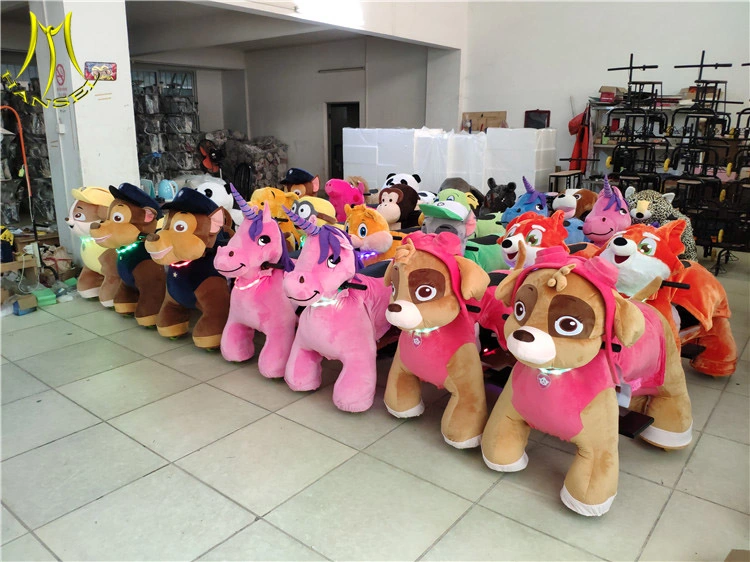 What is Hansel plush motorized animals?
Motorized animals are adventurers who ride our safe, padded motorized versions of different kinds of animals. They operate easily by the push of a button and move at walking speed making them easy to keep up with.
Plush motorized animal are also called walking animal bike ,battery animal car, ride on animal toys,4 wheels bikes, happy rides, mountable animals,plush toy on animal, animals electric toys, children play electric operated coin toys, electric toy cars for kids, toy rider coin animal , toys animal electric, stuffed animals that walk, motorized plush animals, zippy toy rides on animal, kids ride ,kiddy ride machine, battery operated toys ,animal walking toys, battery operated ride animals and so on. There are different animal designs with cool music which are attractive for players 1-101 years. They are goods investment for shopping malls, super-market ,parties, events,game centers, amusement park and play ground,etc.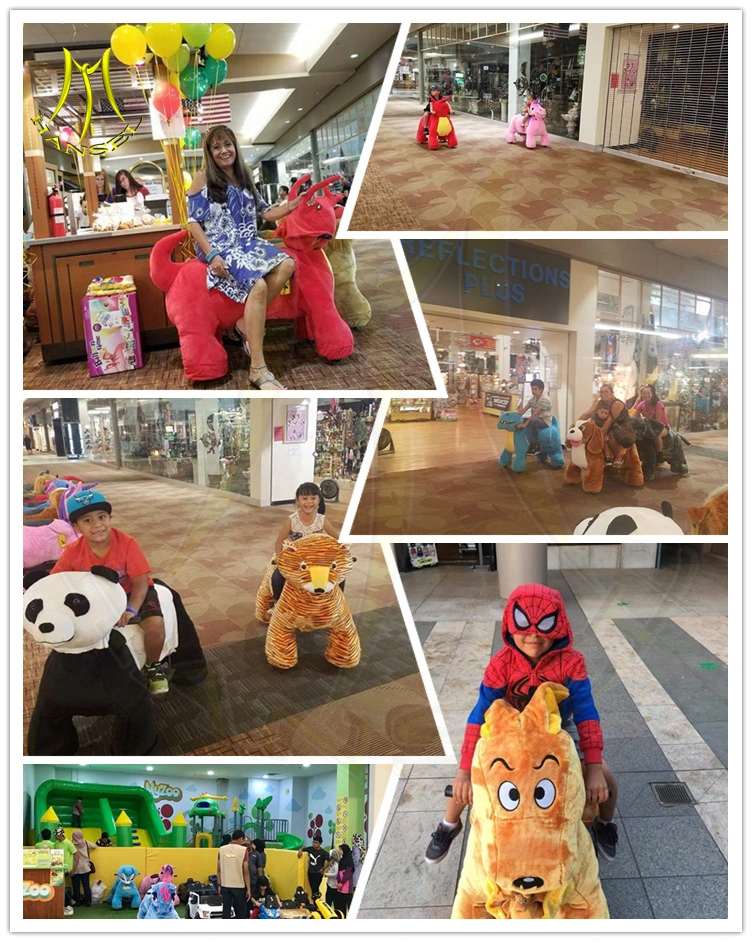 Models of Hansel plush motorized animals
There are 40 different animal designs for your choice. More animal models will be available for the demand of market.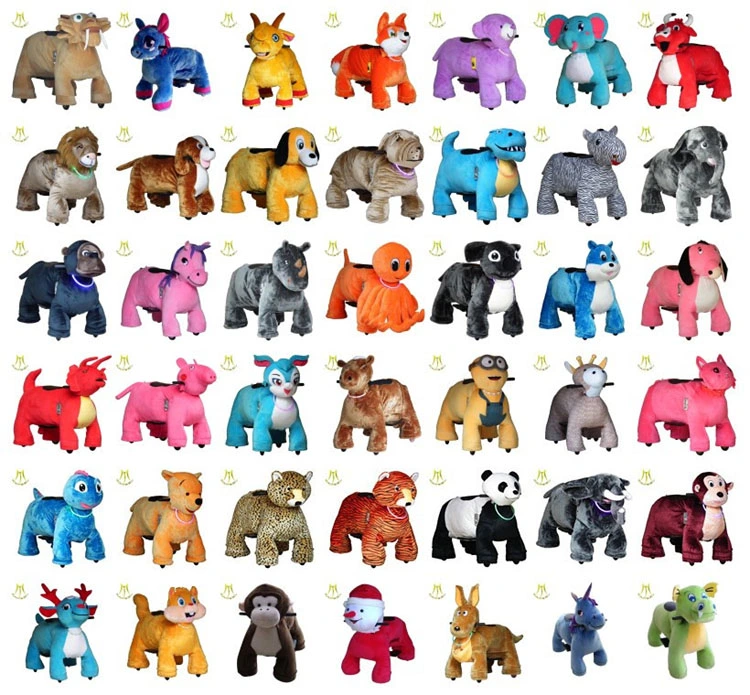 System of plush motorized animals
Coin operated system : 1-5 coins to play 1-99 minutes. Normally 90% customers choose coin system, if they run run business in shopping mall, game centers, playground, amusement parks.
No coin operated system: control the movement with the left hand button. It is no time controller. When press the button, it will go. When release the button, it will stop. Some clients choose non-coin zoo ride to rent them to the parties or buy for their kids.It is good for rental business like parties, events, show, advertising, shopping centers, etc.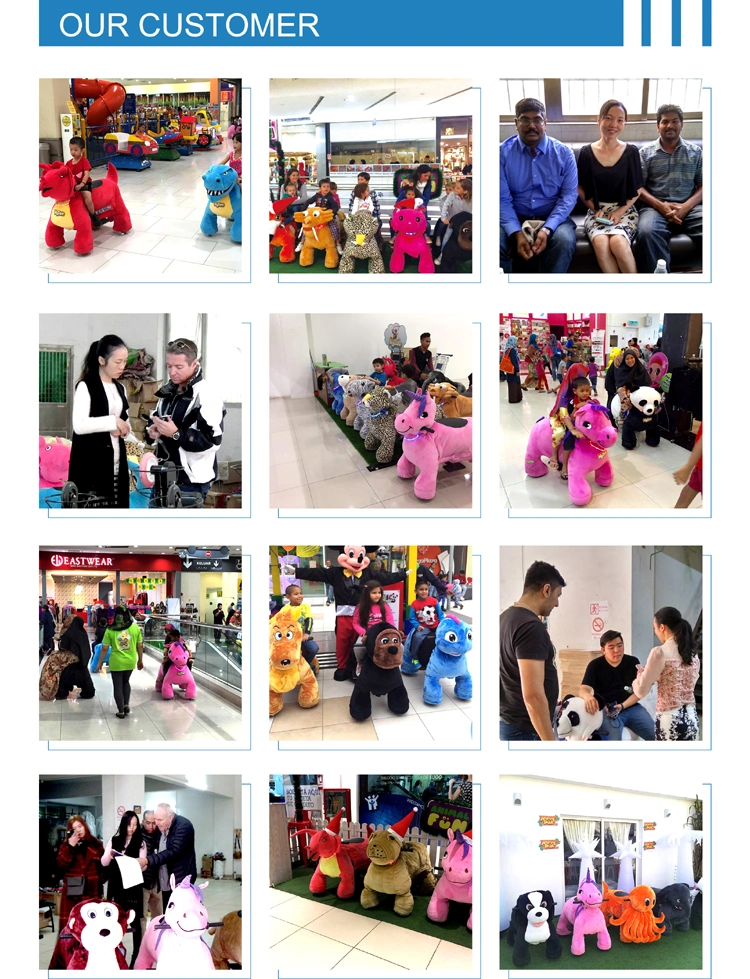 Hansel main products categories:
- plush motorized animals : over 50 vivid animal designs, coin operated and non coin operated available. Fast investment for shopping mall, game center, parties.
- coin operated kiddie rides : over 200 different designs, MP3 , MP4, game kiddie rides, one seat, two seats or three seats, etc
- coin operated carousel rides: 3-6 seats for shopping mall game centers
- battery amusement motorcycle: shinny led lights, difference colors for each design
- trackless trains - most popular outdoor battery tourist trains to load 8-30 seats
- Kids bumper car - different designs with shinny lights, different colors for each design